Last night, we decided to try Dark Sanctum. Only a couple of our party had ever been, and the rest of us wanted to get a look at the inside. With GdarkLeed's doppleganger pulling, we were able to handle the mobs in the hallway and the ones guarding Ksiphon without too much trouble. However, killing Ksiphon turned out to be more difficult than anticipated...
Ksiphon: big, blue, badass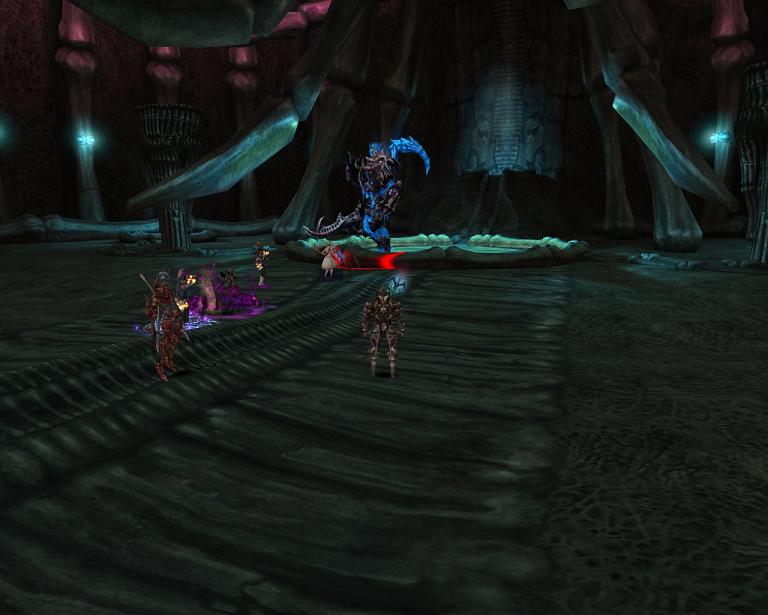 Fighting shots: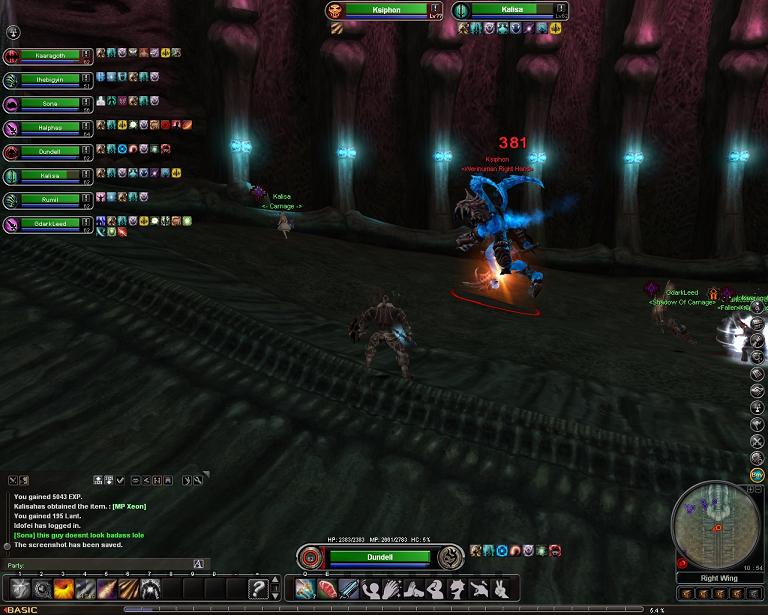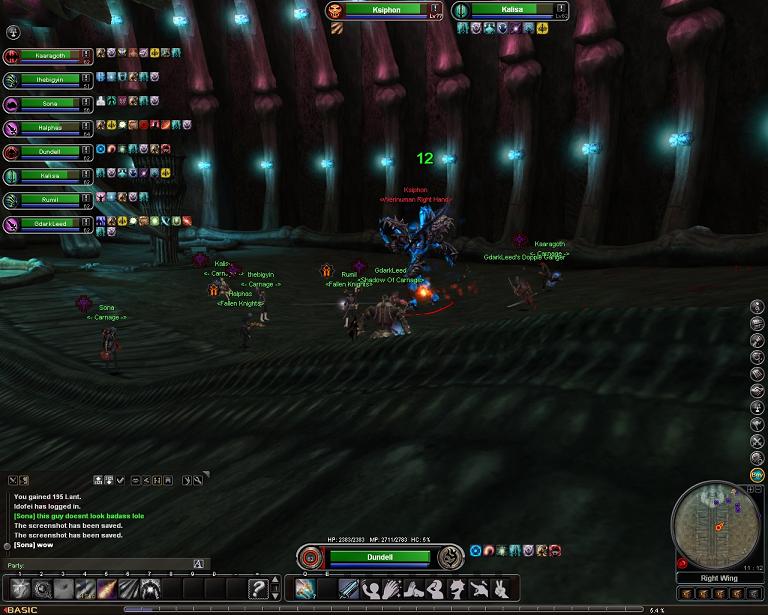 Most all of us reached a state of "very dead" multiple times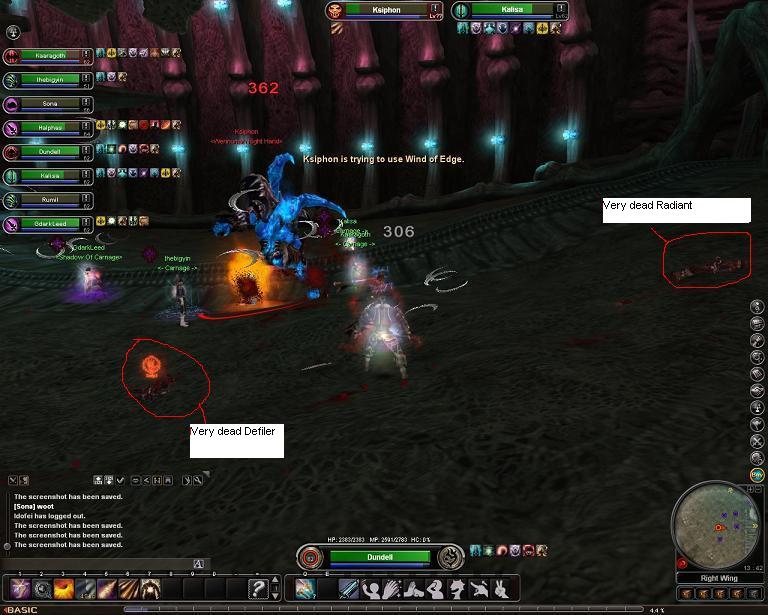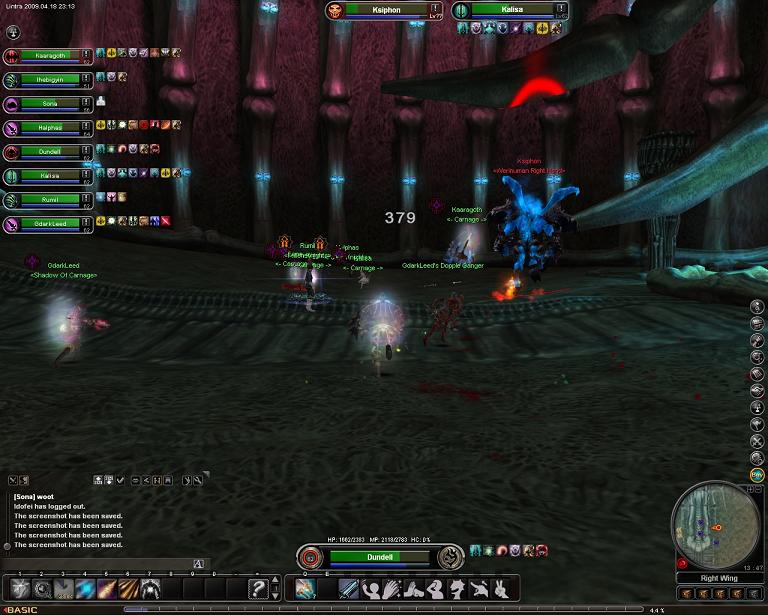 We did finally bring him down, but at great cost (lots of death and equipment damage).
Here is a shot of my equipment screen after the fight: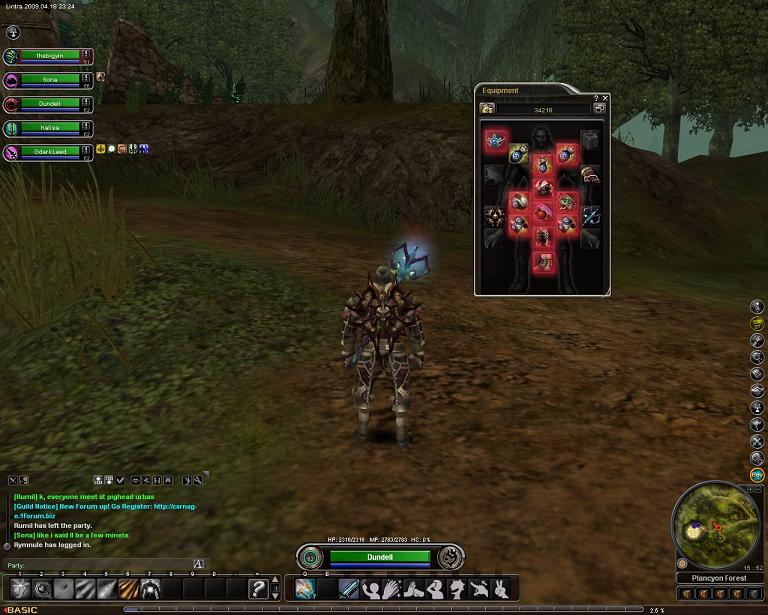 One of my bracelets was down to 8 durability.